Donna M. - Spanish Teacher, Reading Coach and Phonics Guru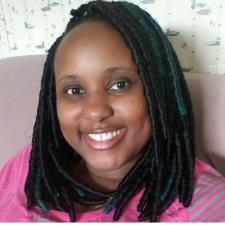 $29 / hr
Loris, SC
40 miles Travel Radius

In-person + Online
Hola!

My name is Ms. Donna M. I am a native of Loris, SC. I graduated from Coker College with a B.A. in Spanish and completed course work there in Elementary Education as well. I have also earned a Professional Certificate in Spanish/English Medical Interpretation from the University of Georgia. I have been teaching/tutoring for the last 10 years and counting.

I began teaching middle school Spanish. I taught for one year in the middle school and have taught in the high school setting for ov...
Reviews
Donna M. was amazing with my son. She was patient and encouraged him through the whole session. He is so proud of himself that he can?t stop talking about his new tutor!
- Sheikish C. from Great Lakes, IL
I hired Ms. Donna simply to have someone practice my conversational Spanish with and she was phenomenal. She not only practiced conversational Spanish with me but she took time to review grammar with me to ensure that I was speaking and writing correctly. She has several years speaking Spanish and she knows the language very well. She was very patient with me and easy to learn from. I hope to use her again in the future.
- Roz A. from Pompano Beach, FL
Donna has taken the fear out of Spanish 3 for my child. She encourages her while reinforcing what is taught in class. She goes out of her way to help my daughter and makes the time fly because of her warm and gentle spirit. She?s a heaven sent gift.
- Karyn S. from Bowie, MD
Donna taught me how to identifying groups of words that have the same meaning as one word. We completed an activity identifying the appropriate endings for words, focusing on -tion. We completed a SAT Matching game defining words and discussing pronunciation. Awesome Job!
- Angela G. from Greensboro, NC
Donna helped me brainstorm a writing assignment for English 102. She was very patient and encouraging. She has a positive attitude. I would highly recommend her.
- Lalita S. from Scottsdale, AZ
Donna is teaching me the short Letter A sound and the long letter A sound. I feel comfortable with her and she is doing a good job. And I?m happy to learn more from her.
- Kaydeann B. from Bronx, NY
Donna tutored my son in Spanish. She was very patient w/my 14yo...easy going, knowledgeable and very patient.. Used great teaching tools and provided him with practice sheet, and online activities to practice and prepare for his upcoming quiz...As a typical teen he was very apprehensive about working w/a tutor as wanted to bring his grade up on his own...Donna immediately helped break down his barriers and made it very easy for him to jump right in get to work!
- Symone C. from Atlanta, GA
My brother is reading so much better. Once his session is over he comes and tells me how happy he is.
- Faviola S. from Rockville, MD
I can see the fruits of Ms. Donna's hard work. My son is learning so much and the first time I believe he will be on his level next school year.
- Vilma A. from Washington, DC
Donna M. is Outstanding!!! She is an exceptional teacher! Considerate professional with a kind heart!! She works to your pace and challenges you just enough. Her support is boundless, along with knowledge of her craft. I am with Donna M. for life. Meaning, until I am very fluent, she will always be my go to instructor. She is so Super Awesome!! Thank you so much for being online!!
- Roccie R. from Woodbridge, VA
Donna was very patient, understanding and knowledgeable. She's great with teenagers. If you struggle with English, she is definitely someone you want to work with.
- Tara J. from Lexington, SC
Donna's approach is caring, informative and supportive! My 12-year-old son was extremely comfortable and relaxed. The way she challenged him was just right. This young lady is awesome!
- Kimberly P. from Edison, NJ
Very patient and thorough tutor. Very flexible and understanding too. Donna makes learning Spanish fun! She also provided me with supplemental material to practice.
- Margaret K. from Fulton, MD
Donna made it easy to remember and understand. Even included my 12-year-old son in the learning process, that was awesome. I?m impressed with how fast I learned in the first session.
- Renisha L. from Auburn Hills, MI
Donna continues to impress! Thank you for your patience and knowledge. My daughter is thriving and we owe that to you.
- Sckye P. from Atlanta, GA
She is extremely patient and thoroughly assessed my baseline knowledge. The lesson flew by! I can?t wait to continue on my language learning journey with her as a guide. Awesome teacher.
- Tamara R. from Orangeburg, SC
I hadn't used the online teaching component of Wyzant before and loved it! Easy to use and really opens up options! Donna is a great instructor who combined conversation with games and other learning tools to help me refresh my Spanish skills. Highly recommend!
- Linda M. from Seattle, WA
She is hands down the best tutor. She?s patient and knowledgeable. In just a short of amount of time I?ve been able to have conversations with other Spanish speaking individuals. I love that she works with me to find a time that works Best with my schedule and my busy family life. You will not be disappointed, she is great!
- Candace L. from Lansing, IL
Enjoyed my latest session with Donna, she makes learning Spanish exciting, with games as well the traditional methods of teaching. I highly recommend her.
- Lakeisha E. from Denver, CO
Donna helped me review Ser and Tener for getting ready for my finals as well as, cover many other things that go along with those two. She is very patient and helped me understand every bit of what we were reviewing.
- Ariel H. from Gig Harbor, WA
Search More Tutors in the Coastal Carolina Area